TAKE YOUR SENSES ON AN ADVENTURE
From the sight of marbled cuts, followed by the moment you catch the enticing aroma as it sizzles on the grill to the first succulent bite that dances on your taste buds, Aussie beef and lamb creates a unique sensory experience like no other. The tenderness, rich flavour, and juiciness of Aussie beef and lamb engage not just your palate but your entire being.

Welcome to a world where every meal is a celebration of taste, texture, sight and aroma.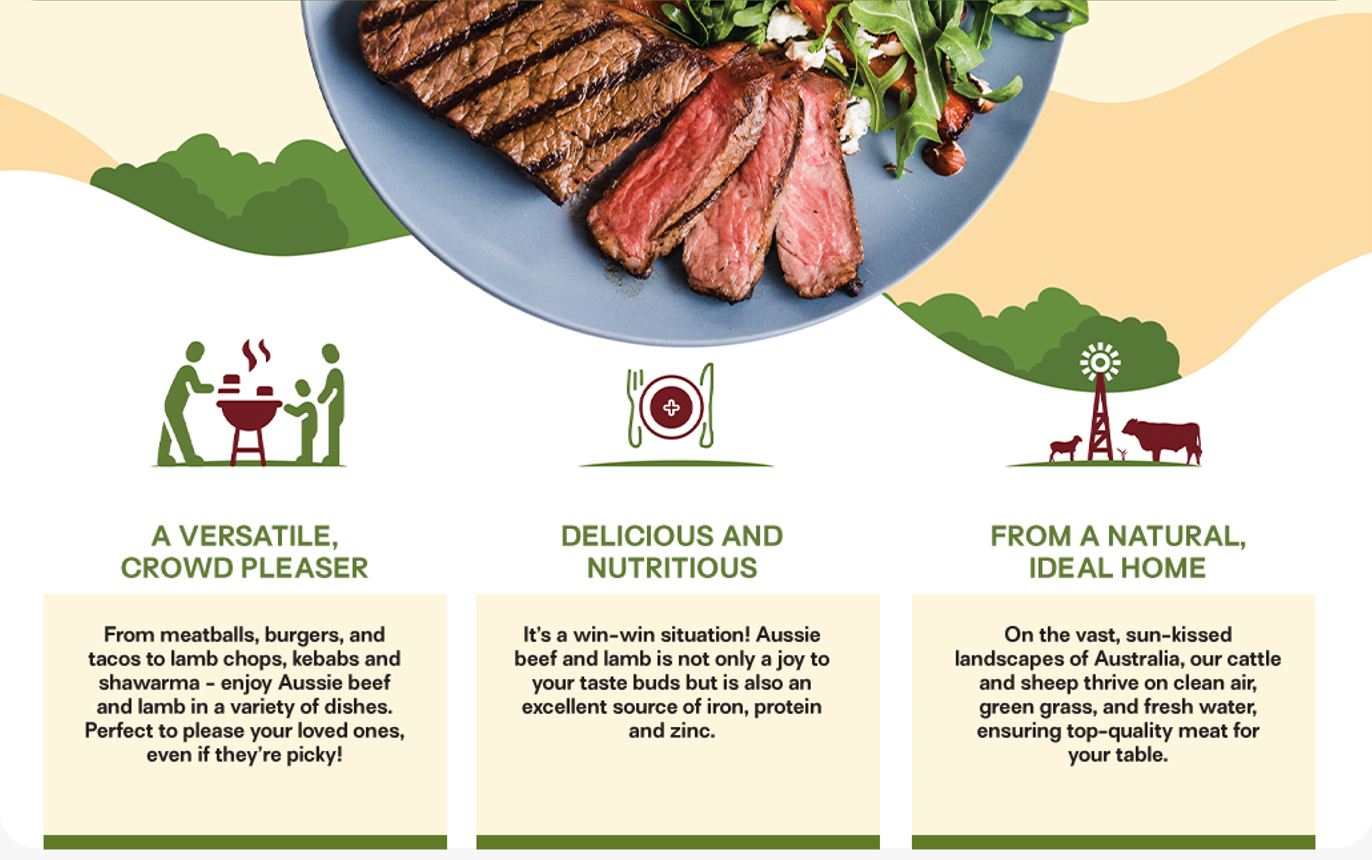 MEAT GRILLING CALCULATOR
NEVER GRILLED BEFORE? LEARN THE BASICS!
If you're not new at this, skip to the tips!
STEP 1
BUYING AUSSIE LAMB AND BEEF
Best lamb cuts for grilling
Mince & Cubes
(For kebabs)
Best beef cuts for grilling
Striploin steak / Porterhouse
/ New York
Fillet / Tenderloin
steak
The right size for your cuts


BEFORE GRILLING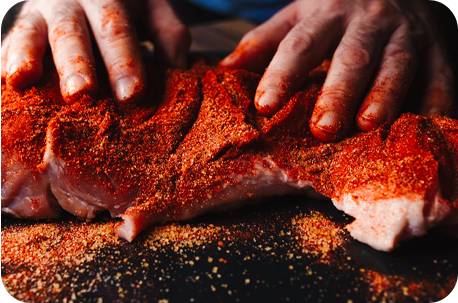 Marination
If the beef or lamb has already been
marinated, lightly pat it dry with
paper towel.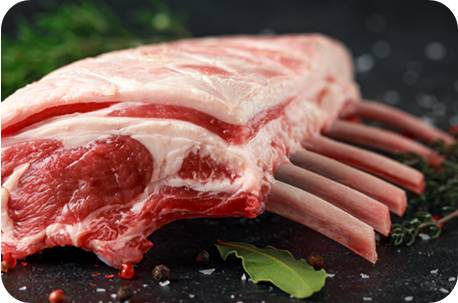 Meat prep
Take the meat from the fridge about
10 minutes before you cook. Ensure
it is not left in direct sunlight.
WHILE YOU GRILL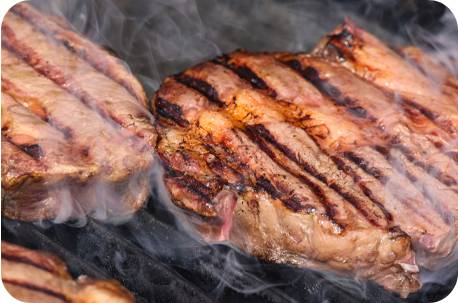 Two is company
three is crowd
Never overcrowd the grill.
Allow the meat some space
to cook thoroughly.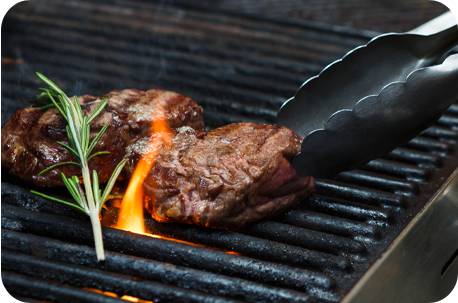 Rule of thumb-
turn meat once
Don't turn the meat too often. Use
tongs to turn the meat, not a fork as
piercing the meat will drain the
juices onto the grill.
AFTER GRILLING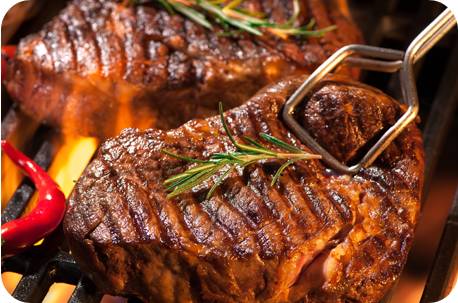 Knives out (literally!)
Don't cut meat with a knife to test if
it's ready. This will make the juices
escape making the meat dry and
tough. Test for doneness with tongs
or your fingers.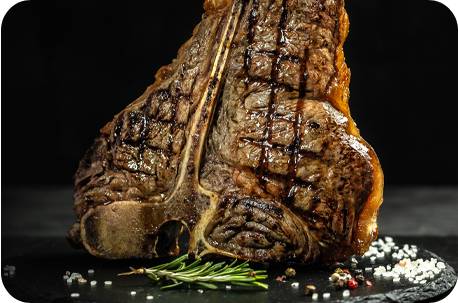 Rest for the best
Always rest meat after it comes off
the heat. This allows the juices,
which have been driven to the
centre of the meat by the heat to
return to the surface, making the
meat juicier and tastier.