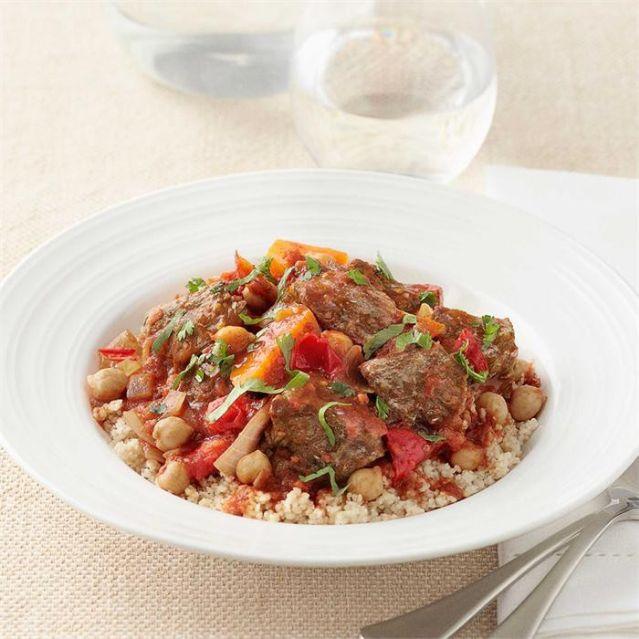 Ingredients
600 g chuck, trimmed
2 tsp olive oil
1 onion, chopped
2 tsp sweet paprika
2 tsp ground cumin
750 ml bottled tomato passata sauce
0.5 cup water
3 roma tomatoes, chopped
1 large red sweet potato, cut into large chunks
400 g chickpeas, drained
Method
Cut beef into 2.5cm-3cm cubes. Season with pepper, add a little oil and mix. Heat a large frypan over medium-high heat. Brown beef in 2 batches. Remove and place in a heavy-based pot.
Reduce heat in frypan, add oil, onion and spices, cook for 2 mins. Add passata and water, stir until it boils. Pour over the beef, add tomatoes and sweet potato.
Partially cover pot, keep heat low. Simmer until meat is very tender. Stir occasionally, add a little water if needed as it cooks. Add chickpeas to warm through in the last 10 mins. Serve with couscous, coriander and zucchini.
Tips
Don't rush the initial stage of browning the meat. This will make your stew rich in colour and flavour.
Simmer the stew gently, stir occasionally and if needed, adjust the heat as it cooks. Taste it to see if it's ready. When it's done the meat should be tender enough to fall apart easily with a fork.