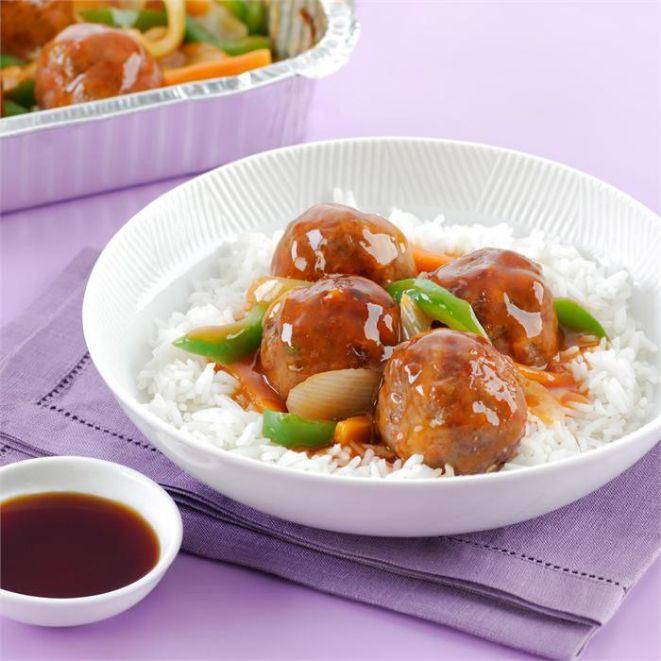 Ingredients
600 g beef mince
0.5 cup drained crushed pineapple
2 tbsp sweet chilli sauce
0.5 cup dried breadcrumbs
20 ml vegetable oil
1 brown onion, cut into wedges
1 carrot, cut into thin sticks
1 green capsicum, cut into thick strips
1 cup sweet and sour sauce
Method
Combine mince, crushed pineapple, chilli sauce and breadcrumbs
Roll into 16 small balls.
Heat oil in large frying pan over moderately high heat. Cook beef balls for 10 minutes, turning frequently until well browned. Remove from pan.
Add onion, carrot and capsicum to pan and cook for 5 minutes until softened.
Reduce heat to low. Return beef to pan with sweet and sour sauce.
Cover and simmer for 10 minutes until beef is cooked.
Tips
Serve with steamed long grain rice.