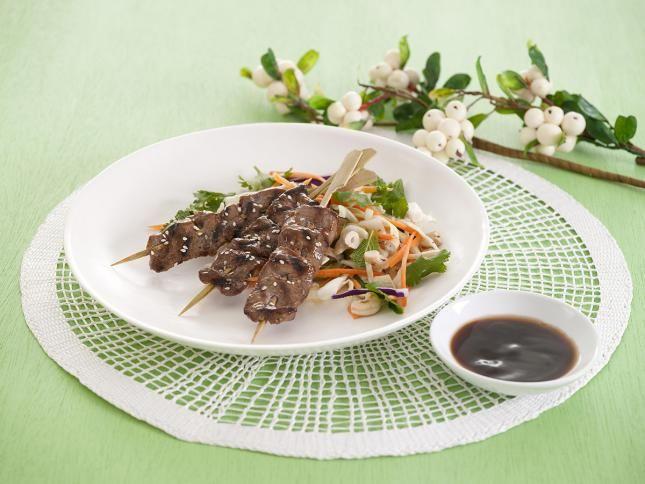 Ingredients
600g Lamb leg strips, 75mm x 20mm x 6mm thick
1 tablespoon Olive oil
1 tablespoon Honey
2 tablespoons Oyster sauce
2 teaspoons Finely grated ginger
2 teaspoons Sesame seeds
12 x 20cm Bamboo skewers
Method
Soak skewers in cold water.
Combine olive oil, honey, oyster sauce and ginger. Add lamb and mix well until coated.
Thread flat strips onto skewers, allowing 2 strips per skewer.
Sprinkle lightly with sesame seeds. Cover and return to refrigerator for 1 hour.
Heat BBQ or grill pan to moderately high heat. Cook skewers for 2 minutes on each side.
Remove to warm plate. Cover loosely with foil and stand for 5 minutes.
Tips
Serving Suggestion: Serve 3 skewers per person with crunchy Asian style coleslaw.