Spaghetti bolognese leftover muffins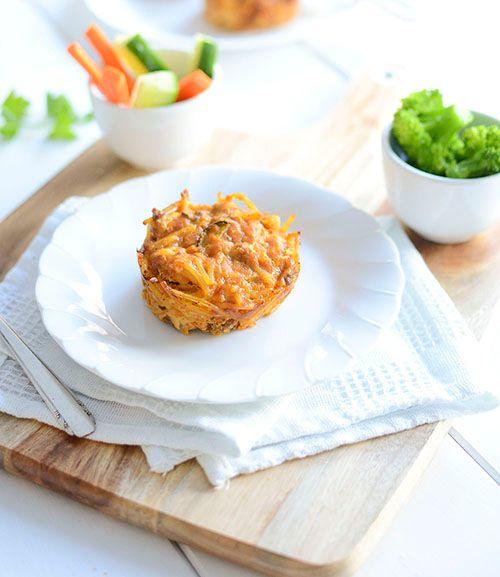 Spaghetti bolognese leftover muffins
Ingredients
1 cup Cooked spaghetti
1 cup Bolognese sauce
1 cup Grated cheese
2 Eggs
Method
Preheat the oven to 180°C and lightly grease a 6 hole muffin tin.
Place all the ingredients in a bowl and mix to combine.
Fill the muffin holes with the spaghetti mixture then place in the oven and bake for around 20-25 minutes. The egg will set and the muffins will hold their shape when removed.
Tips
Use fresh mince in your bolognese, these muffins use leftover mince so once cooked again they will need to be eaten straight away. Or you can make these using fresh ingredients and use in lunch boxes.
Storage: Place the cooked muffins in the fridge immediately and use in lunchboxes the next day. Wrap in plastic wrap or reusable food pocket or container for lunchboxes and store with appropriate cool packs to ensure the food is still fresh by lunchtime. The muffins can be stored in the freezer for 1-2 months.