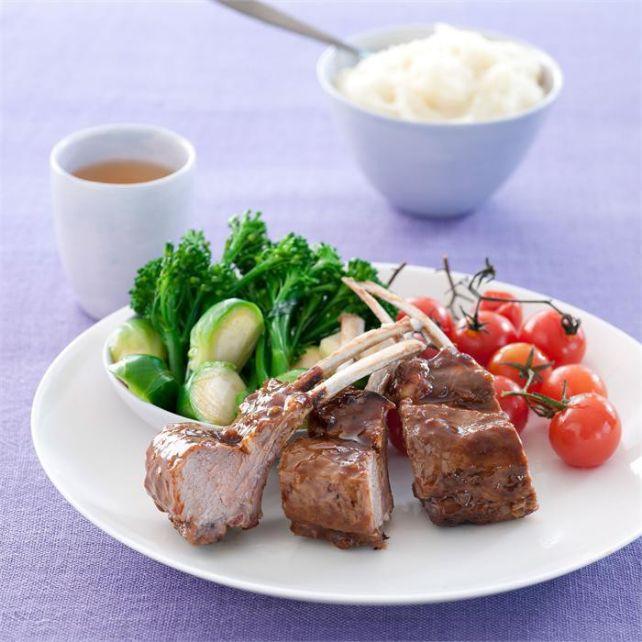 Ingredients
0.25 cups Barbecue sauce
2 tbsp Olive oil
2 Garlic Clove (crushed)
0.5 tsp smoky paprika
cracked black pepper
500 g Goat ribs
Method
Place the barbecue sauce in a large non metallic bowl with the oil, garlic, paprika and cracked pepper. Stir until combined then add the goat racks and coat in the marinade. Cover and refrigerate for up to 3 hours.
Heat oven to 170C. Take the racks from the marinade (reserving the marinade to baste) and lay on an oiled wire rack in a large baking tray lined with baking paper. Cook for 20-25 minutes, basting regularly with the reserved marinade until cooked and sticky.
Serve with potato mash and steamed vegetables.
Note : cover racks with foil if they start to brown too quickly.