Slow-cooked Australian lamb shanks with black grape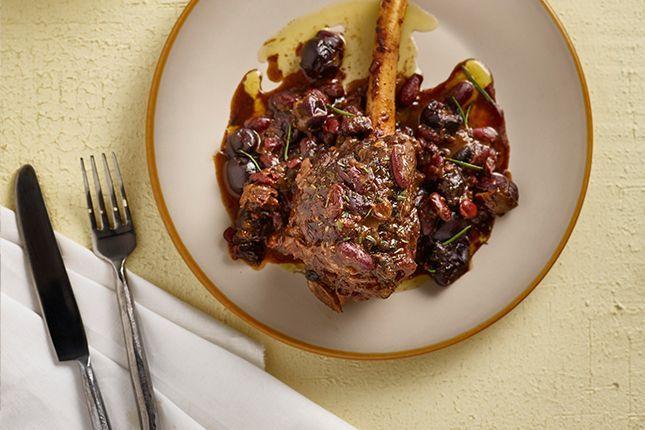 Slow-cooked Australian lamb shanks with black grape
Ingredients
4 Australian Lamb Shanks
1 Large White Onion
400g Black Grapes
4 Sprigs of Rosemary
400g Red Beans
200ml Lamb Stock
Olive Oil
Water
Method
Heat oil in a heavy-based casserole over a high heat and, once the oil is hot, add the shanks. Fry on each side for 5 minutes, until the skin is browned.
Add onion and cover for a minute. Then add water, lamb stock and rosemary. Cover and cook for 2 hours, either on the stove or in the oven.
In the same casserole, fry the grapes and beans and cook to warm them through.
Serve lamb shanks and pour the grape-bean sauce on top of the lamb shanks. Garnish with rosemary.