Sausages with sticky glaze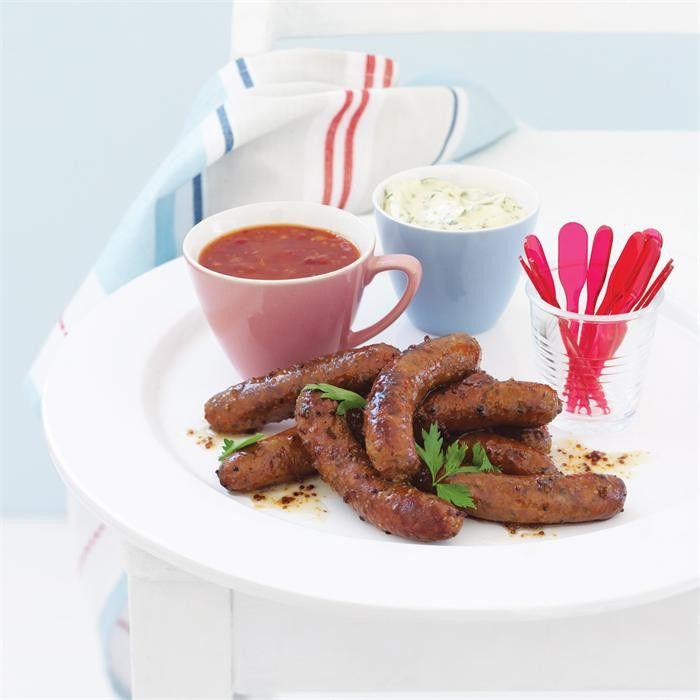 Sausages with sticky glaze
Ingredients
750 g thin beef sausages
0.25 cup honey
0.25 cup mild seeded mustard
Method
Preheat oven to moderate 180°C. Place the sausages in a large bowl. Combine the honey and mild seeded mustard, mix well to coat sausages with glaze.
Place sausages on a baking paper lined oven tray (tip in any glaze), cook for 15 minutes until sausages are golden and cooked through.
Tips
Serve the sausages with one of these quick and easy 'dunking sauces'
½ cup sour cream or mayonnaise, 1 tbsp of chopped herbs and a squeeze lemon juice
¼ cup honey, 2 tbsp soy sauce and 1 tbsp mild seedy mustard
Kids love little sausages. Make longer beef sausages more manageable by twisting and turning the sausage in the middle to make two smaller ones. Snip in the middle with scissors, then grill, barbecue or pan-fry.
Don't pierce sausages before or during cooking. If you prick good quality sausages you let all the moisture and the flavour out.