Roast lamb rump with tomato salsa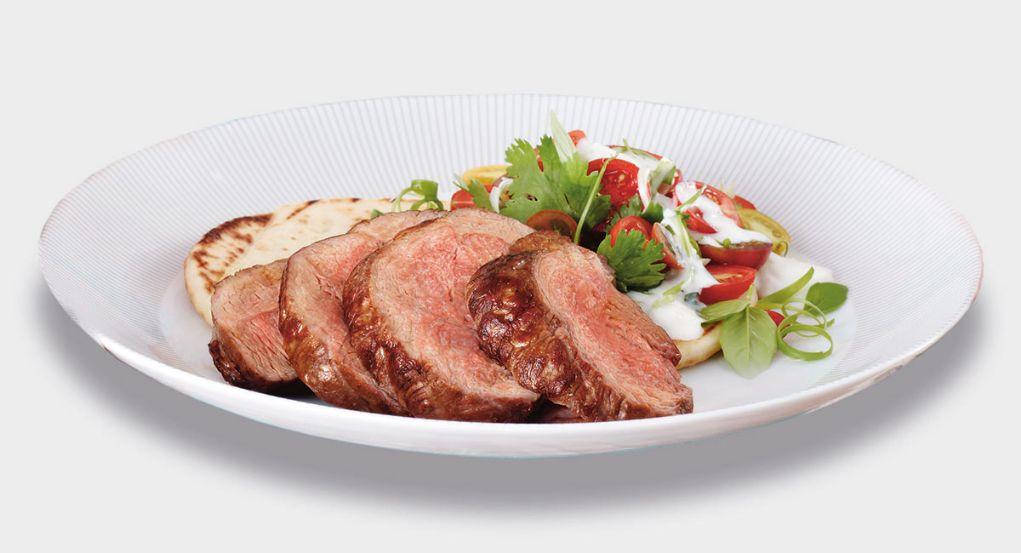 Roast lamb rump with tomato salsa
Ingredients
2 x 400g Lamb rump roasts
1 x 375g Punnet mixed cherry tomatoes, halved
2 tsp Ground cumin
1 tbsp Lemon juice
1/3 cup Olive oil
1 tbsp White balsamic vinegar
¼ cup Basil leaves
¼ cup Coriander leaves
1 Green onion thinly sliced
Sea salt flakes and cracked black pepper
Chargrilled flatbread and store bought tztatziki to serve
Method
Pre-heat the oven to 200°C. Combine ¼ cup of the oil with the cumin and lemon juice and brush over Lamb rump roasts. Heat a large non-stick frying pan over high heat. Cook the Lamb, turning, for 5 min or until brown. Place in a roasting dish, roast for 20 min for medium or until cooked to your liking.
Meanwhile place the tomatoes, basil, coriander and green onion in a bowl. Combine the remaining oil and balsamic vinegar, salt and pepper. Spoon over tomatoes and toss to combine.
Serve with the Lamb, flatbreads and tzatziki.