Roast goat with vegetables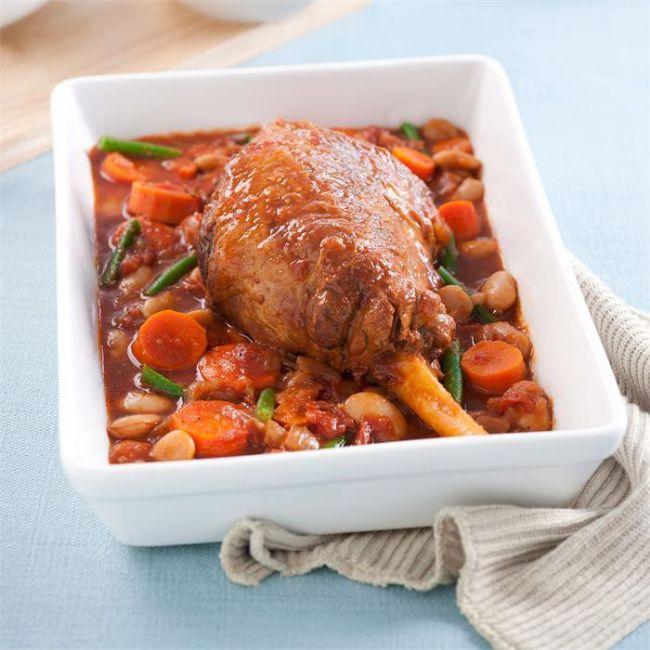 Roast goat with vegetables
Ingredients
1.5 kg Goat leg
2 tsp Salt
2 tsp cracked black pepper
2 tsp Ground coriander
3 Onions (chopped)
2 tsp crushed garlic
1 cup Beef stock
400 g Can diced tomatoes
400 g Can butter beans, rinsed and drained
4 Carrots (chopped)
16 green beans (halved, trimmed)
Method
Rub the leg of goat with salt, pepper and coriander.
Heat a little oil in a pan and brown the meat all over. Transfer to an ovenproof dish.
In the same pan that the meat was browned in, fry the onions and garlic until golden.
Add stock and tomatoes and mix well. Add to meat. Cover and roast at 160C for 2 hours.
Add the remaining ingredients and cook for a further 30 minutes or until the vegetables are cooked and the meat is tender. Serve with risoni and steamed vegetables.