Quick Australian beef meatballs with orzo pasta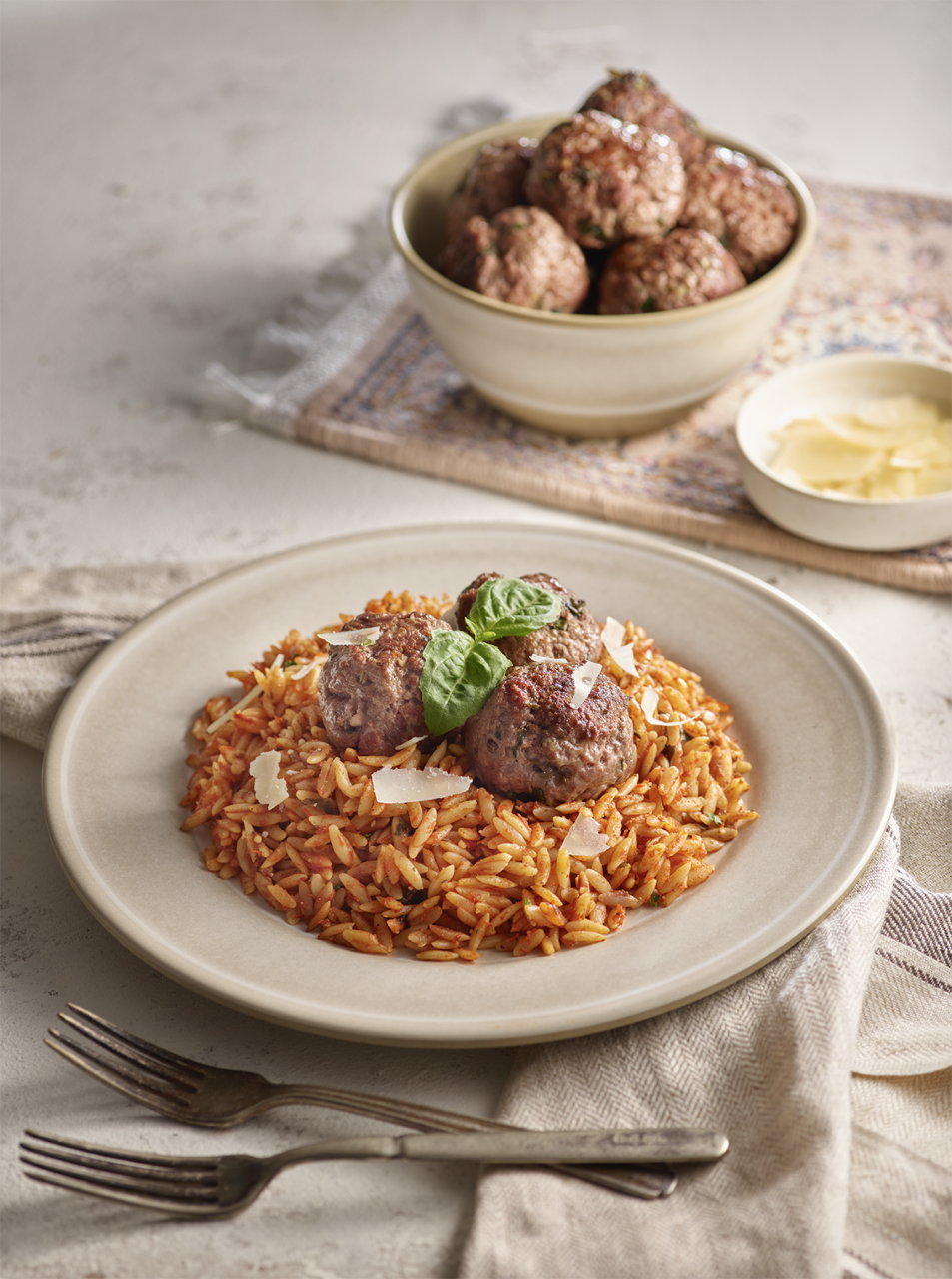 Quick Australian beef meatballs with orzo pasta
Ingredients
450g Australian Beef mince
Basil leaves, minced
2 garlic cloves, minced
1 tbsp dried oregano
1 tbsp olive oil
540g jar passata
500g orzo
Salt
To Garnish
Basil leaves, minced
1 tbsp dried oregano
Parmesan cheese, grated
Method
In a medium-sized bowl, place the beef mince.
Add basil leaves, oregano, salt and mix to combine well.
Shape the mixture into 5 meatballs. Add olive to a pan, place 1 inch apart and cook for 8-10 minutes.
Fry the orzo for 5 minutes. Then, transfer to another pot, pour in the passata and add 1-2 cups of water. Next, add the meatballs to the pot, followed by oregano, parmesan cheese and cook for 8-10 minutes.
Garnish with oregano, parmesan cheese, and basil leaves.