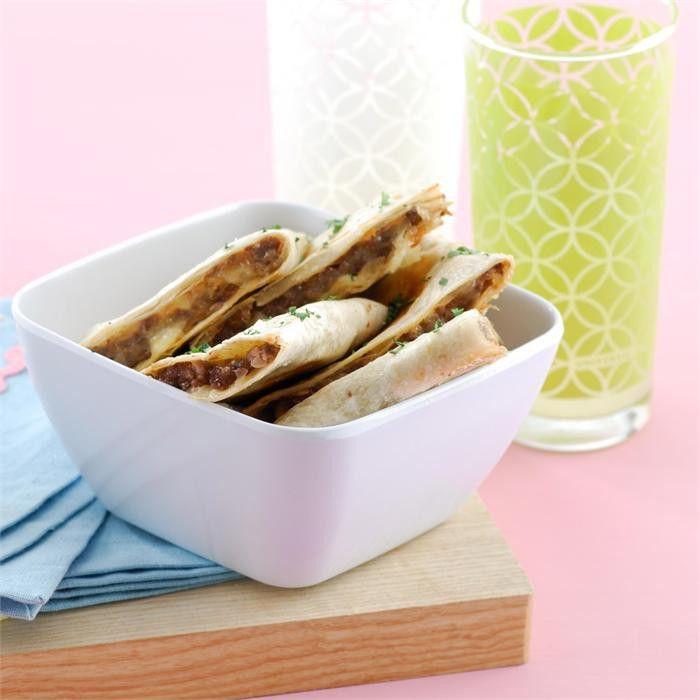 Ingredients
250 g beef mince
1 cup baked beans, drained
1.5 cup shredded pizza cheese
4 x 20cm diameter tortilla
Method
Combine beef, baked beans and cheese. Divide into 4 portions.
Press beef mixture over half of each tortilla. Fold over to enclose filling.
Heat large non stick frying pan over moderate heat. Spray tortilla lightly with oil.
Cook for 5 minutes each side until golden brown and cooked through.
Tips
Serve, cut into wedges, with crisp green salad.