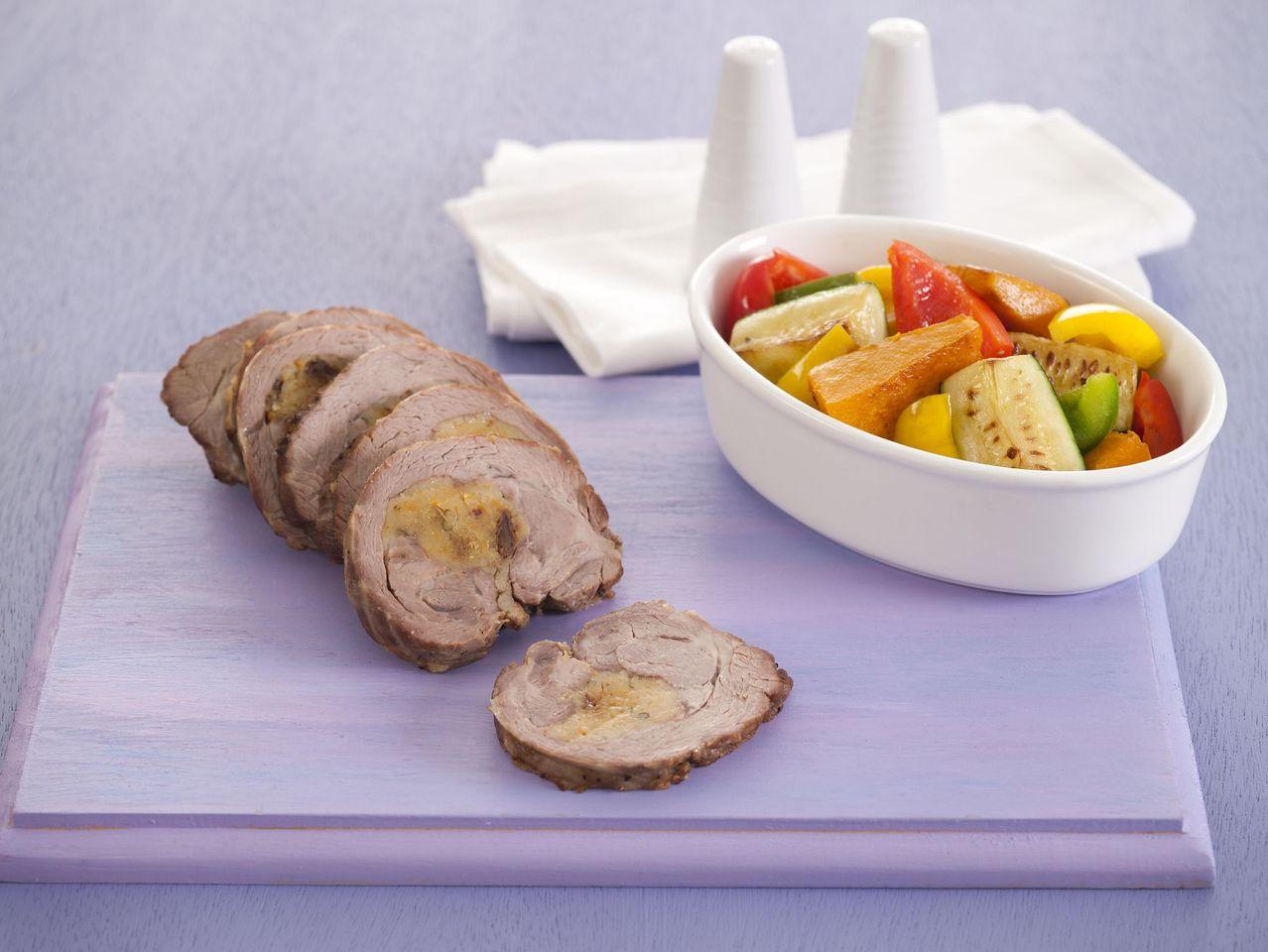 Ingredients
| Ingredient | Description | 1 Unit | 4 Units | 10 Units |
| --- | --- | --- | --- | --- |
| Lamb Shoulders | 400-500g | 1 kg | 4 kg | 10kg |
| Couscous | Instant Dried | 50g | 200g | 500g |
| Orange Juice | | 60ml | 240ml | 600ml |
| Dates | Finely Chopped | 25g | 100g | 250g |
| Mint | Finely Chopped | 5g | 20g | 50g |
| Brown Onion | Finely Chopped | 100gm | 400g | 1kg |
| Orange Zest | Finely Grated | 1g | 4g | 10g |
| Red Chilli | Dry Flakes | 0.25g | >1g | 2.5g |
Method
RETAIL PRESENTATION
Display in Foil
CUSTOMER-INSTRUCTIONS FOR REHATING/PREPARATION
Preheat fan forced oven to 160°c. Season roast with salt and pepper to taste.
Heat 20ml of oil in a heavy based frying pan over a moderatelyhigh heat. Sear roast on all sides for 5 minutes or until evenly browned.
Place roast in covered roasting dish. Add 40ml of orange juice.
Roast for 1½ hours until tender.
Tips
SERVING SUGGESTION
Serve sliced, with roast vegetables. Pour over pan juices.Also,delicious sliced when cold.
MERCHANDISE/PROMOTIONAL TIPS FOR BUTCHERS
Sell with packs of vegetables.