Parmesan Australian lamb schnitzel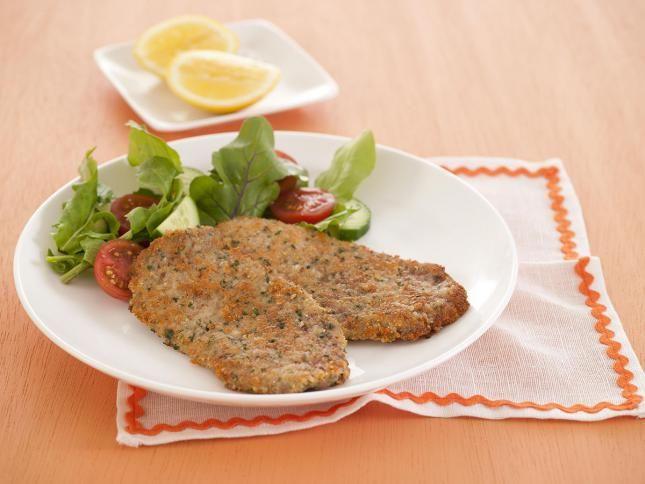 Parmesan Australian lamb schnitzel
Ingredients
600g Lamb leg steaks (6mm thick)
1 cup dried breadcrumbs
½ cup shredded parmesan
¼ cup finely chopped parsley
½ cup plain flour
1 egg, beaten
2 tablespoons olive oil
Method
Lay lamb steaks flat on board and flatten with meat mallet to 3mm thickness.
Combine breadcrumbs, parmesan and parsley. Place on flat tray.
Toss lamb in flour to lightly coat. Shake off any excess.
Dip into beaten egg.
Dip both sides in crumb mixture, pressing firmly. Repeat with remaining lamb steaks.
Heat oil in large frying pan over moderately high heat.
Cook schnitzels for 2-3 minutes on each side until golden brown.
Drain on absorbent paper.
Tips
Serving Suggestion: Serve schnitzels with salad and a wedge of fresh lemon.