Mediterranean goat casserole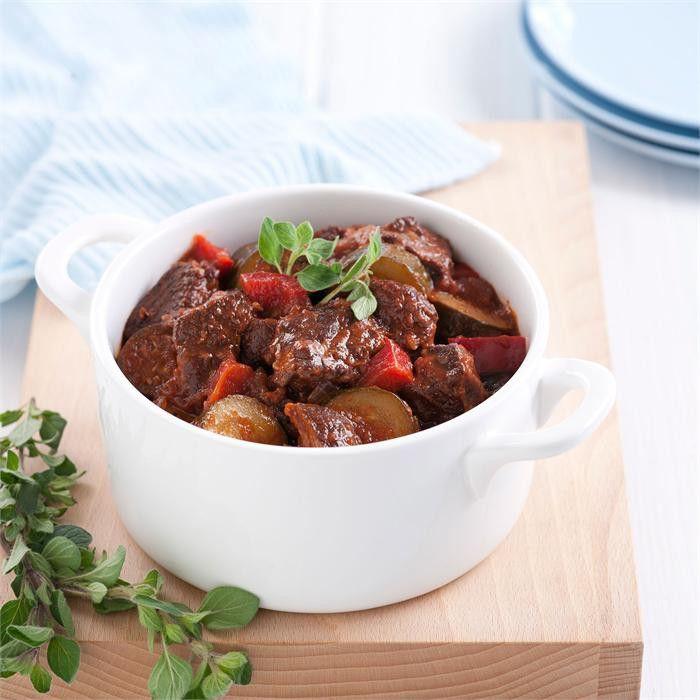 Mediterranean goat casserole
Ingredients
600 g Goat meat (diced)
1 Onion (chopped)
4 pc Garlic Clove
1 cup Beef stock
1 cup Red wine
400 g Can diced tomatoes
4 sprigs Freash Oregano
1 Large Zucchini (chopped)
2 Finger eggplants (chopped)
1 Red capsicum (Seeded and chopped)
2 tbsp Chopped flat leaf parsley
Salt and carcked black pepper
Method
Heat a large casserole dish over medium high heat. Brown the goat meat in batches in a little olive oil. Set aside.
Add a little more oil to the pan and cook the onion and garlic until starting to soften. Return the meat to the pan, along with the stock, wine, canned tomatoes and oregano.
Bring to the boil then turn down the heat to a low simmer and cook slowly for 1 ½ hours. Add the zucchini, eggplant and capsicum and continue cooking for another 30 minutes.
Season and add the parsley. Serve with crusty rustic bread and risoni.