Lamb chops with tomato and bocconcini salsa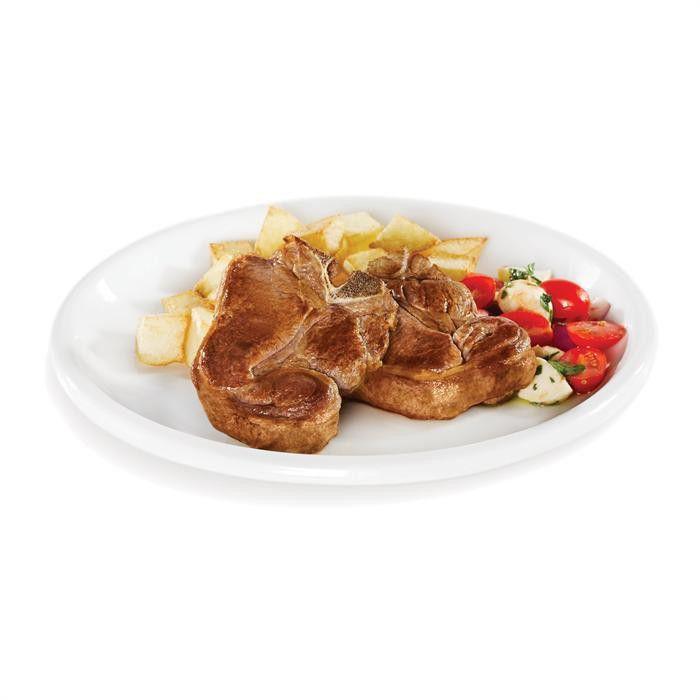 Lamb chops with tomato and bocconcini salsa
Ingredients
8 Lamb loin chops
2 tsp olive oil
2 tsp dried oregano
0.25 cup lemon juice
250 g grape tomatoes, halved
2 tbsp finely chopped red onion
2 tbsp finely chopped semi dried tomatoes
Method
Heat a large barbecue or frying pan over high heat. Rub the Lamb loin chops with oil and season with salt and black pepper.
Cook in the pan for 3-4 minutes each side or until cooked to your liking. Sprinkle with oregano and pour over lemon juice, cooking until the juice has evaporated. Serve with salsa and roasted cubes of potato.
Tips
To make the salsa, gently toss together the tomatoes, onion, semi-dried tomatoes, bocconcini and parsley. Drizzle with oil and balsamic vinegar glaze.