Australian lamb & veggie burgers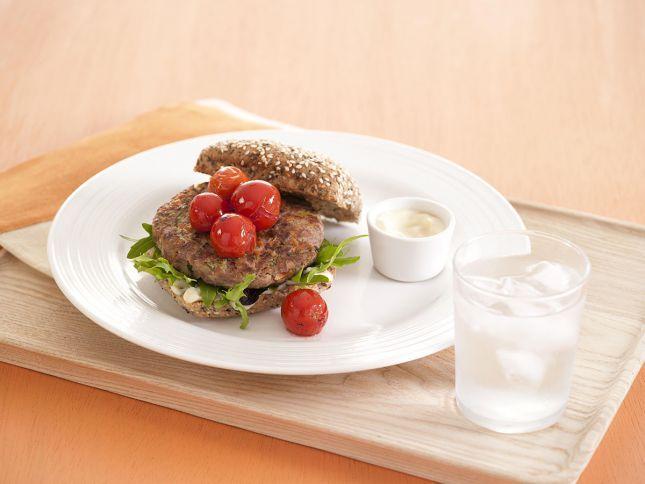 Australian lamb & veggie burgers
Ingredients
650g lean Australian lamb mince
1/2 cup dried breadcrumbs
1 large carrot, grated
1 zucchini, grated
1 tbsp fresh rosemary leaves, chopped
Method
Combine lamb, breadcrumbs, carrot, zucchini and rosemary. Mix together well. Form into 8 flat patties approx. 100mm diameter and 10mm thick.
Preheat BBQ on high heat setting. Reduce to low. Cook burgers for 5-6 minutes on each side, pressing down with a flat BBQ spatula, until browned and well cooked through.
Tips
Serving Suggestion: Serve in toasted bread roll with roasted cherry tomatoes, salad and aioli.