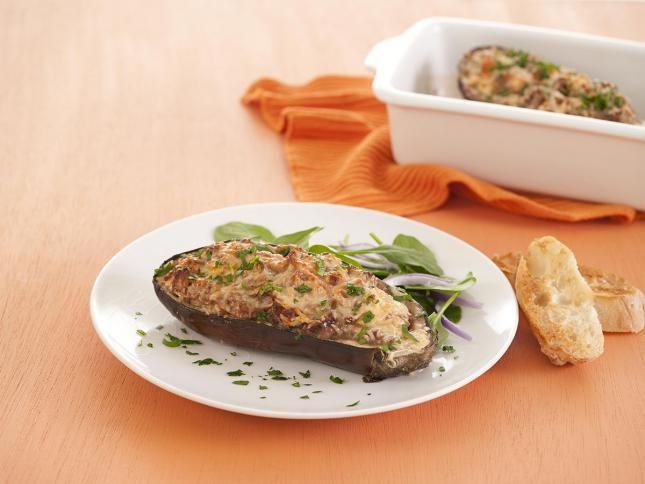 Ingredients
300g Lean lamb mince
2 x 200g Eggplants
¼ cup Dried breadcrumbs
1 Medium red chilli, chopped finely
1 cup Tomato passata
150g Fresh ricotta
2 teaspoons Dried oregano leaves
½ cup Shredded parmesan
Method
Preheat fan forced* oven to 160°C.
Cut eggplants in half lengthways.
Using a small knife, scoop out flesh leaving 5mm on skin to form a shell. Reserve half of eggplant flesh and chop coarsely. Sprinkle shells with salt and stand cut side down on paper towel for 20 minutes to drain. Sprinkle chopped eggplant with salt and stand on paper towel to drain.
Wipe all eggplant well and dry with paper towel. Sprinkle inside shells with breadcrumbs and toss chopped eggplant in breadcrumbs.
Combine lamb, chopped eggplant, red chilli, tomato passata, ricotta and oregano.
Divide filling back into eggplant shells. Ensuring that all flesh is covered.
Sprinkle liberally with shredded parmesan.
Place eggplants in shallow ovenproof dish. Bake for 40 minutes until eggplant begins to collapse and filling is cooked through.
Recipe note: *if using a conventional oven, you may need to increase temperature or allow additional cooking time.
Tips
Serving Suggestion: Serve with your favourite salad.