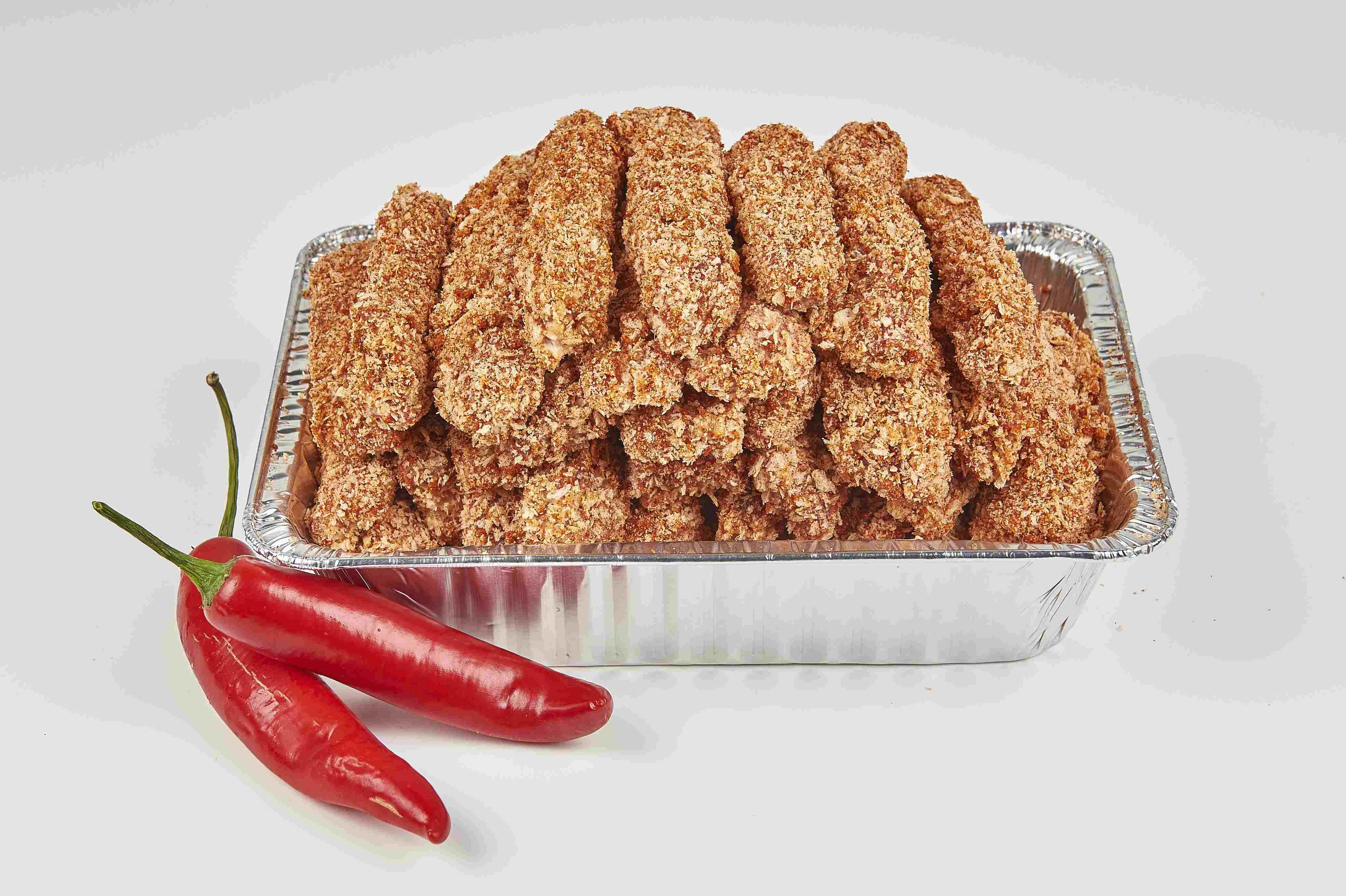 Ingredients
Ingredient
Description
1 Unit
4 Units
10 Units
Sliced Rump, Knuckle or Topside
1cm x 5cm
500g
2kg
5kg
Panko Crumbs
Dried
200g
800g
2kg
Onion Powder
10g
40g
100g
Garlic Powder
5g
20g
50g
Cayenne Pepper
20g
80g
200g
Smoked Paprika
10g
40g
100g
Method
BUTCHER – PREPARATION/METHOD
Combine spices and breadcrumbs in a large bowl.
Flour coat and egg wash (or batter) the beef fingers.
One - by - one place beef fingers into the crumb mixture, making sure to crumb the surface well.
Remove the crumbed fingers from the bowl and display on a tray with fresh parsley leaves and some chopped fresh chilli.
CUSTOMER - INSTRUCTIONS FOR REHEATING/PREPARATION
Heat a large non - stick pan with oil over high heat.
Place crumbed beef fingers into the hot pan and cook until golden brown on all sides
Remove from the pan and allow to drain on paper towel until excess oil is absorbed.
SERVING SUGGESTION
Serve with salad or as a starter with aoli .