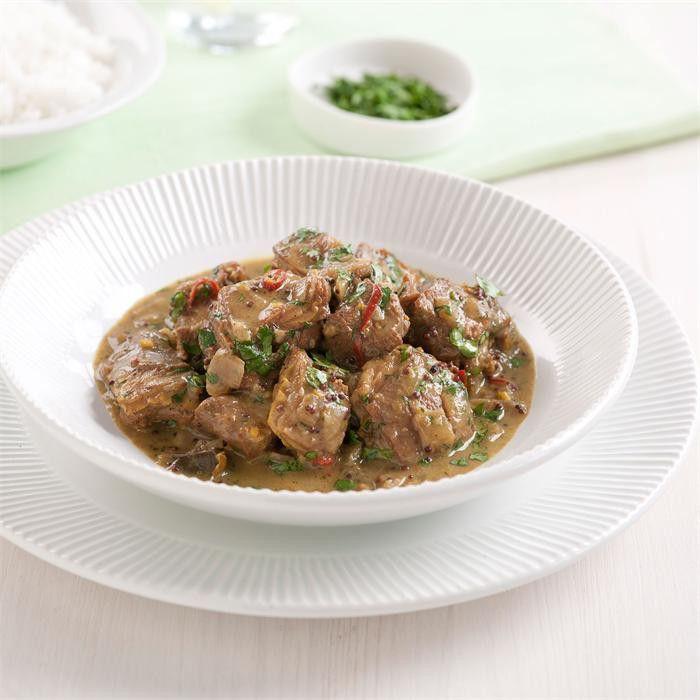 Ingredients
1 tbsp Ground cumin
3 Dried red chillies (sliced)
2 Large green chillies (sliced)
1.5 tbsp Brown mustard seeds
2 Large onions (chopped)
5 Garlic Clove (crushed)
6 dried curry leaves
700 g Goat meat (diced, bone in)
2 tbsp indian curry powder or garam masala
1 tsp Tumeric
2 Cinnamon sticks
400 ml Coconut cream
Fresh coriander (chopped)
Method
Cook cumin, red and green chillies, mustard seeds, onions, garlic and curry leaves in a little oil over low heat. Cook for 10 minutes until fragrant.
Add goat meat, curry powder, tumeric, cinnamon and 1 cup water. Bring to a simmer, cover and cook for 1 hour on low heat.
Add coconut cream, cover and continue cooking for 30 minutes. Just before serving stir in chopped coriander and season to taste. Serve with steamed rice and pappadums.