Goat chops with tomato and chick pea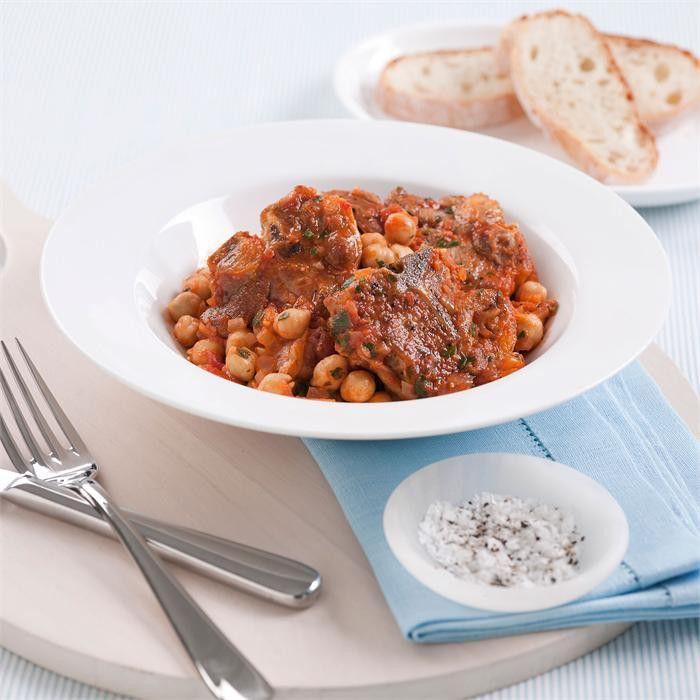 Goat chops with tomato and chick pea
Ingredients
8-12 Goat chops (bone in)
1 Onion (finely chopped)
3 Garlic Clove (crushed)
1.5 tsp Paprika
400 g can chopped tomatoes
0.25 cup White wine
400 g can chickpeas, tinsed and drained
Chopped flat leaf parsley (to serve)
Method
Heat a little oil in a large frying pan and brown the chops in batches. Remove and set aside.
In the same pan, fry the onion until soft. Add the garlic and paprika and cook for a minute.
Add the tomatoes and wine and bring to the boil. Reduce heat to low and simmer for 5 minutes.
Return the chops to the pan and simmer over low heat for 10 minutes.
Add the chickpeas and simmer for another 5 minutes.
Sprinkle with parsley and serve with crusty bread.