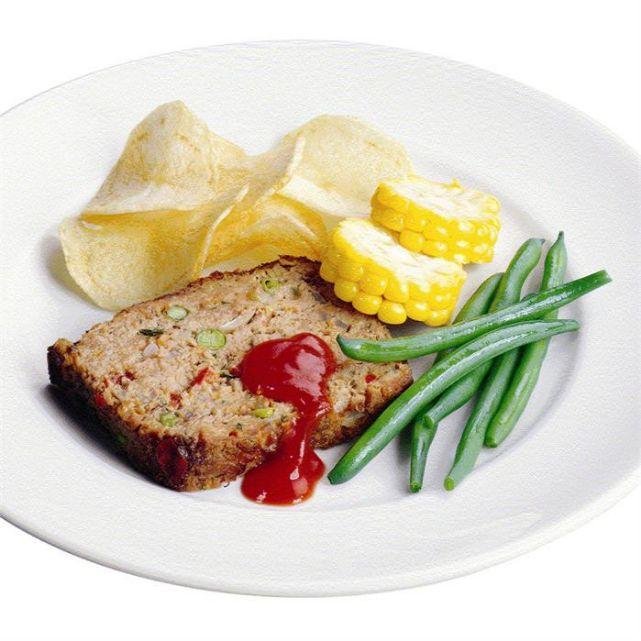 Ingredients
1 kg beef mince
1 cup of frozen mixed vegetables (corn, onion, carrot, peas, capsicum)
2 eggs, beaten
2 cups soft white breadcrumbs
2 tbsp tomato paste
mashed potato and vegetables to serve
Method
Combine all ingredients. Lightly mix and press into a deep loaf pan that has been greased and lined with baking paper.
Bake for 40 minutes or until meatloaf shrinks slightly and is firm in the centre and no longer pink inside.
Stand for 5 minutes before turning out of pan. Serve with mashed potato and vegetables.
Tips
The meatloaf can be prepared the day before, ready to put in the oven when everyone gets home.
Cook mince dishes right through. All mince meat dishes should be cooked so that they are no longer pink on the inside and that the juices run clear. Meatloaf can still appear pink on the inside though cooked to well done. This is due to the nitrates that are present in the ingredients often used in the meatloaf mix like onions, celery and red capsicum. To be sure use a meat thermometer, the internal temperature should be around 75ºC.