Country fried Australian steak breakfast bowl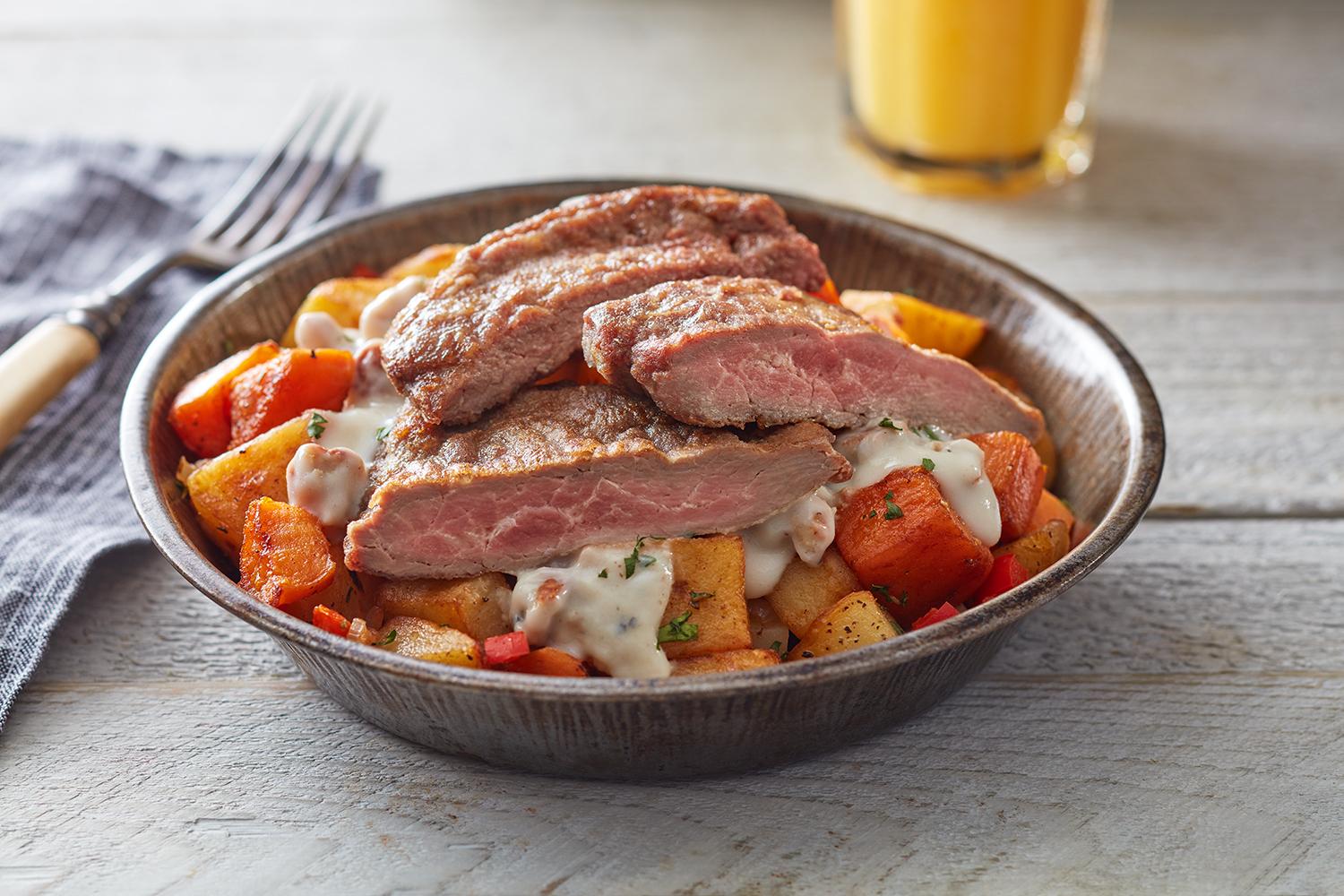 Country fried Australian steak breakfast bowl
Ingredients
9 pounds Australian grass-fed flank steak, cutinto 3 wt. oz portions, pounded ¼" thick
1 teaspoon Kosher salt
¼ teaspoon fresh ground black pepper
For the batter:
4 cups all-purpose flour
1 Tablespoon Kosher salt
½teaspoon fresh ground black pepper
½ teaspoon garlic powder
½ teaspoon onion powder
½ teaspoon hot paprika
Vegetable oil, for cooking
To serve (per bowl):
6 ounces (wt.) chicken fried Australian flank steakpieces
2 ounces pan gravy
8 ounces (wt.)potato hash
1 each fried egg, soft yolk
Sliced scallion, as desired
Method
For the chicken fried steak:

Season steak pieces with salt and pepper.
Mix flour with remaining seasoning and lightlycoat the seasoned steak pieces.
In a large skillet over MEDIUM-HIGH heat, pan fry coated steak pieces until golden and crisp-about 3 to 4 minutes. Drain off excess oil and reserve until ready to use.
To serve:

Crisp the hash and top with steak, gravy, friedegg and scallion.