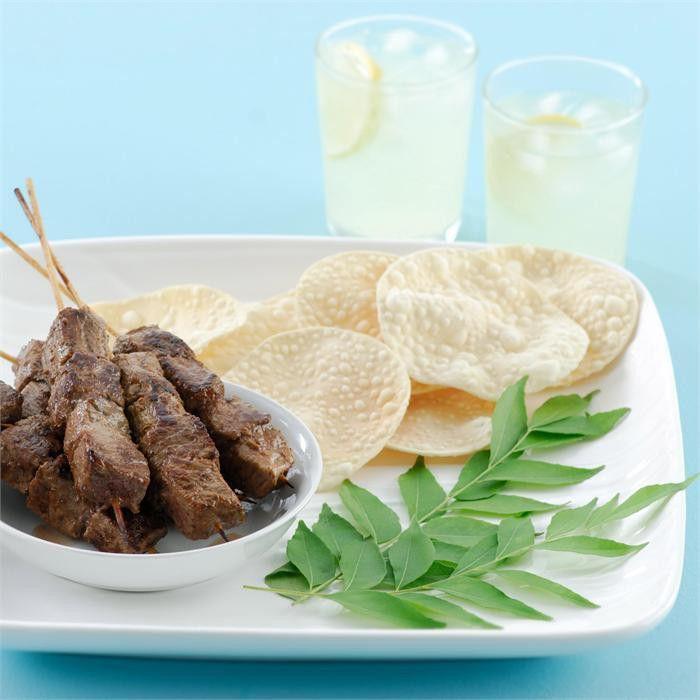 Ingredients
500 g blade, 25mm cubes
0.5 cup Greek style natural yoghurt
2 tbsp Hot Madras curry paste
1 tbsp chopped coriander or curry leaves
8 x 20cm bamboo skewers
Salad, pappadums and extra yoghurt to serve
Method
Soak bamboo skewers in cold water for 2 hours.
Combine yoghurt, curry paste and coriander. Add beef cubes.
Thread beef on skewers allowing 4-5 cubes per skewer.
Heat BBQ or large non stick frying pan over moderate heat.
Cook skewers for 6 minutes turning often until beef is cooked through.
Tips
Serve with salad, pappadums and extra yoghurt.