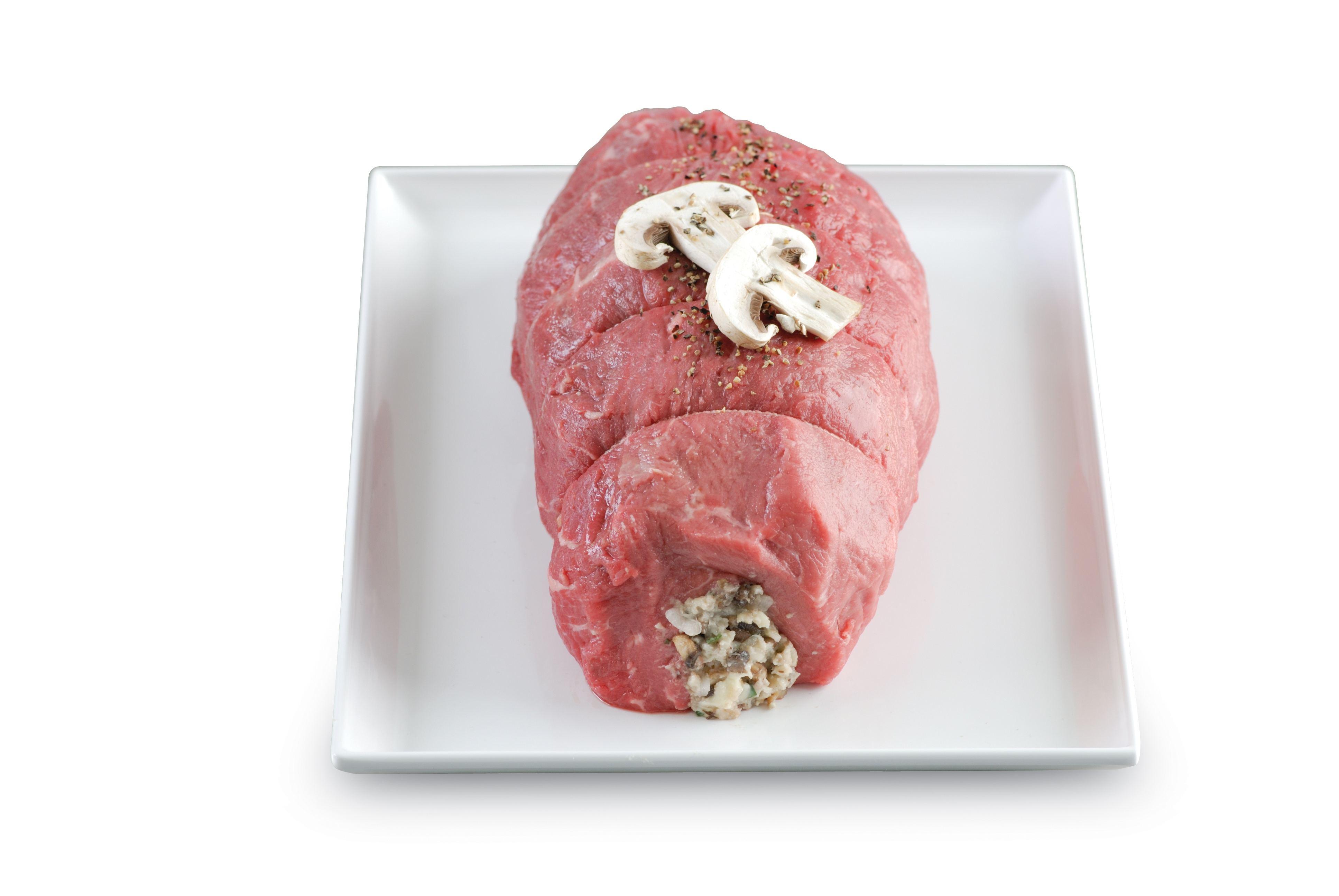 Ingredients
| Ingredient | Description | 1 Unit | 4 Units | 10 Units |
| --- | --- | --- | --- | --- |
| Knuckle Eye Roast | | 1.2kg | 4.8kg | 12kg |
| Button Mushrooms | Chopped | 40g | 160g | 400g |
| Breadcrumbs | Fresh | 50g | 200g | 500g |
| Spring Onions | Chopped | 20g | 80g | 200g |
| Blue Cheese | Crumbed | 50g | 200g | 500g |
| Black Pepper | Cracked | 0.5g | 2g | 5g |
| Food Grade Bands | Medium | 3 | 12 | 30 |
Method
BUTCHER – PREPARATION/METHOD
Combine mushrooms, spring onions, breadcrumbs and cheese.
Cut a large slit through the centre of the beef. Fill the beef with the filling, tie beef with food grade bands to secure.
Sprinkle with cracked black pepper
RETAIL PRESENTATION
Display on tray with pack of roasting vegetable s.
CUSTOMER - INSTRUCTIONS FOR REHEATING/PREPARATION
Preheat fan forced oven to 180°c. Cook roast in roasting dish for approximately 30 minutes per 500g or until cooked to desired doneness.
Remove beef, cover loosely with foil to keep warm.
Prepare kettle BBQ for cooking over indirect heat.
Stand for 10 minutes.
SERVING SUGGESTION
Carve into thin slices against the grain, serve with roasted vegetables.
MERCHANDISE/PROMOTIONAL TIPS FOR BUTCHERS
Sell with packs of pre - prepared vegetables for roasting