BBQ mustard Australian lamb ribs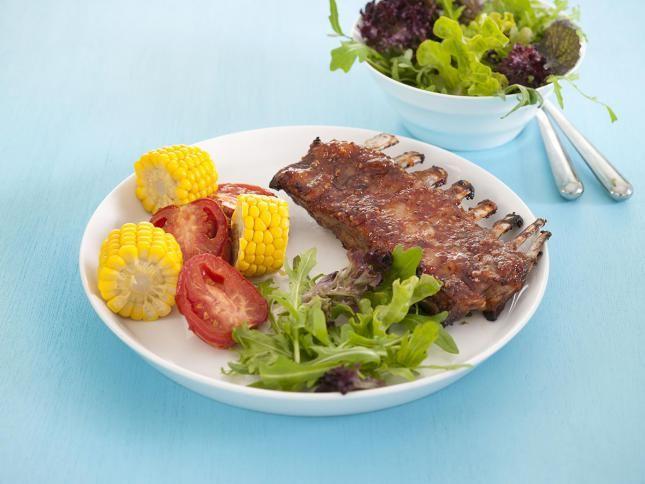 BBQ mustard Australian lamb ribs
Ingredients
1.2kg Australian lamb party ribs (4 x 8 rib), frenched
½ cup tomato sauce
½ cup wholegrain mustard
¼ cup brown sugar
2 teaspoons Worcestershire sauce
Method
Score the meaty side of the lamb ribs.
Combine tomato sauce, mustard, sugar and Worcestershire sauce. Spread over scored side of ribs.
Cover and refrigerate for at least 1 hour.
Preheat BBQ to moderately high heat.
Cook lamb ribs for 5 minutes on each side, until well browned and cooked through.
Move to plate, and cover losely with foil to rest for 10 minutes before serving.
Tips
Recipe Tip: Wrap ribs in foil before cooking to prevent from burning on BBQ.
Serving Suggestion: Serve with corn and roasted tomatoes.