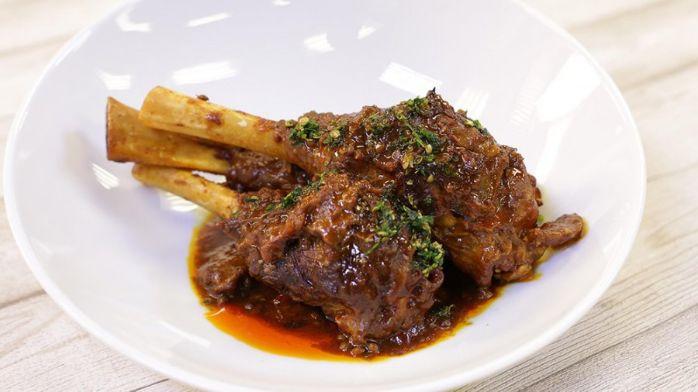 Ingredients
600gm Australian Lamb
200gm Onions
150gm Yoghurt
40gm Ginger paste
40gm Garlic paste
25gm Red Chili powder
15gm Turmeric powder
20gm Coriander powder
15gm Coriander seeds roasted and crushed
50gm Whole garam masala
6 Whole green chilies
2 cups Lamb stock
Method
Heat oil, add sliced onions and sauté till they turn brown.
Add ginger paste and stir. Then, add garlic paste along with red chili powder, turmeric, coriander powder and coriander seeds. Add yogurt and mutton. Add lamb stock. Continue cooking until lamb is very tender and most liquid is absorbed.
Garnish with pounded coriander seeds and whole green chilies. Serve immediately.