Baked leg of lamb with roasted root vegetable and rocket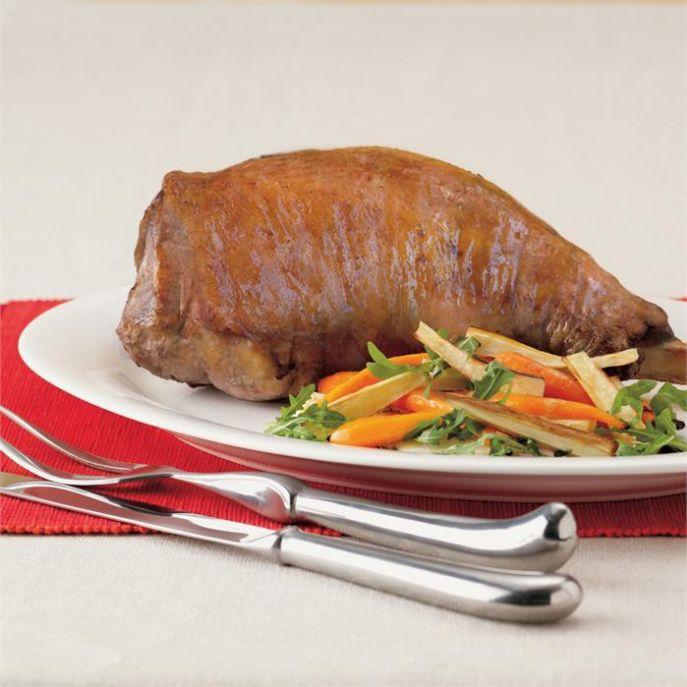 Baked leg of lamb with roasted root vegetable and rocket
Ingredients
1.5 kg leg of lamb bone in
1 bunch baby carrots, trimmed and peeled
4 parsnips, peeled and cut into batons
1 tbsp olive oil
2 cups rocket leaves
For the dressing
1 tsp cumin seeds
2 tspDijon mustard
3 tbsp olive oil
2 tbsp lemon juice
Method
Preheat the oven to 160ºC fan forced.
Place lamb in a baking dish and roast the lamb for 1½ hours.
Toss the carrots and parsnips in the olive oil and place on a baking tray. Roast for 30 minutes, alongside the lamb.
Remove from oven, cover lamb loosely in foil and rest for at least 10 minutes.
Meanwhile toss the carrots and parsnips together with the rocket leaves and drizzle with the dressing.
To make the dressing: whisk together the cumin seeds, Dijon mustard, oil and lemon juice. Season to taste with salt and black pepper.