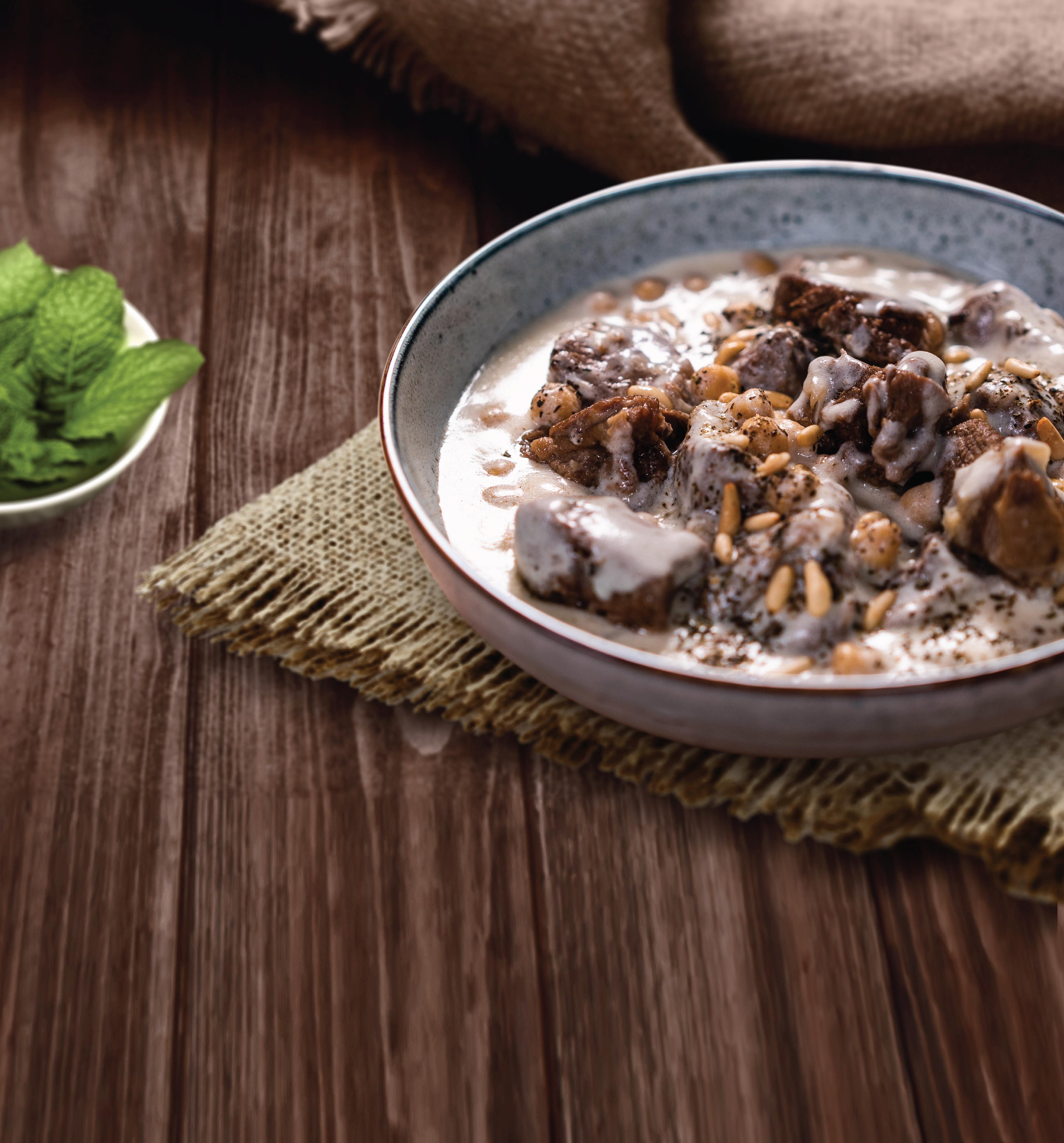 Ingredients
500g Australian Lamb Shoulder (boneless & cubed)
1 tbsp Ghee
2 cup Buttermilk
1 Egg
1 cup Chickpeas
½ cup Cornstarch
1 Bay Leaf
2-3 pods Cardamom
1 stick of Cinnamon
1 tsp Dried Mint
1 tbsp Pine Nuts
1 pinch Black Pepper
Salt to taste
1.5L Water
Method
Add ghee to a pre-heated pressure cooker then add diced onions and mix well.
Once the onions are golden, add Australian lamb, cardamom, bay leaf, a cinnamon stick salt to taste and water, close the cooker lid and let cook for 45 minutes.
In a glass bowl, add buttermilk, cornstarch, an egg and whisk well then add salt to taste.
Once the meat is cooked, strain the water into a bowl, add the buttermilk mixture to the strained water, then pour the whole mixture into a pot and let it boil.
Add chickpeas to the mixture.
Place pieces of the lamb on a serving plate, top with the buttermilk sauce then add dried mint, pine nuts and a pinch of black pepper.