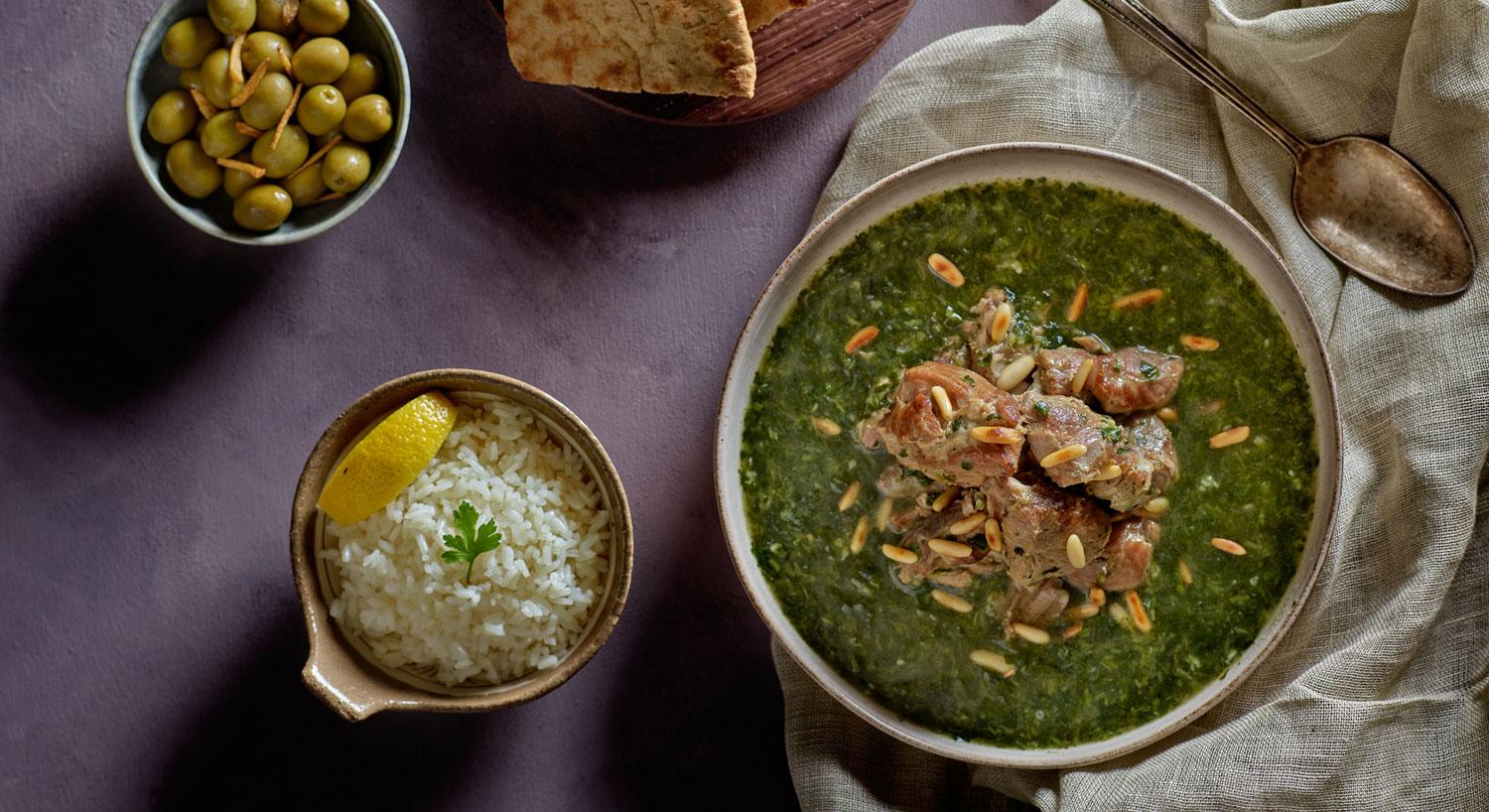 Ingredients
500g Australian Lamb Shoulder cut into chunks
2 bags frozen Molokhia thawed
1 big onion
3-4 pieces mastic gum
Butter
Garlic minced
Salt to taste
Method
Add the lamb pieces into a pot of boiling water. Add 1 onion (cut in half) into the pot along with the mastic gum.
Cover the pot and cook until the meat is tender, about 45-50 minutes. Once the meat is tender, strain the broth and set the lamb pieces aside.
Next, in a skillet, melt butter and roast minced garlic.
In another pot, cook the thawed molokhia. Pour the strained broth into the molokhia and stir to combine. Add the minced garlic and the butter mix, and cook the molokhia mixture for 20 minutes.
To serve, place the cooked lamb pieces at the centre of a plate, and pour the molokhia around the meat.