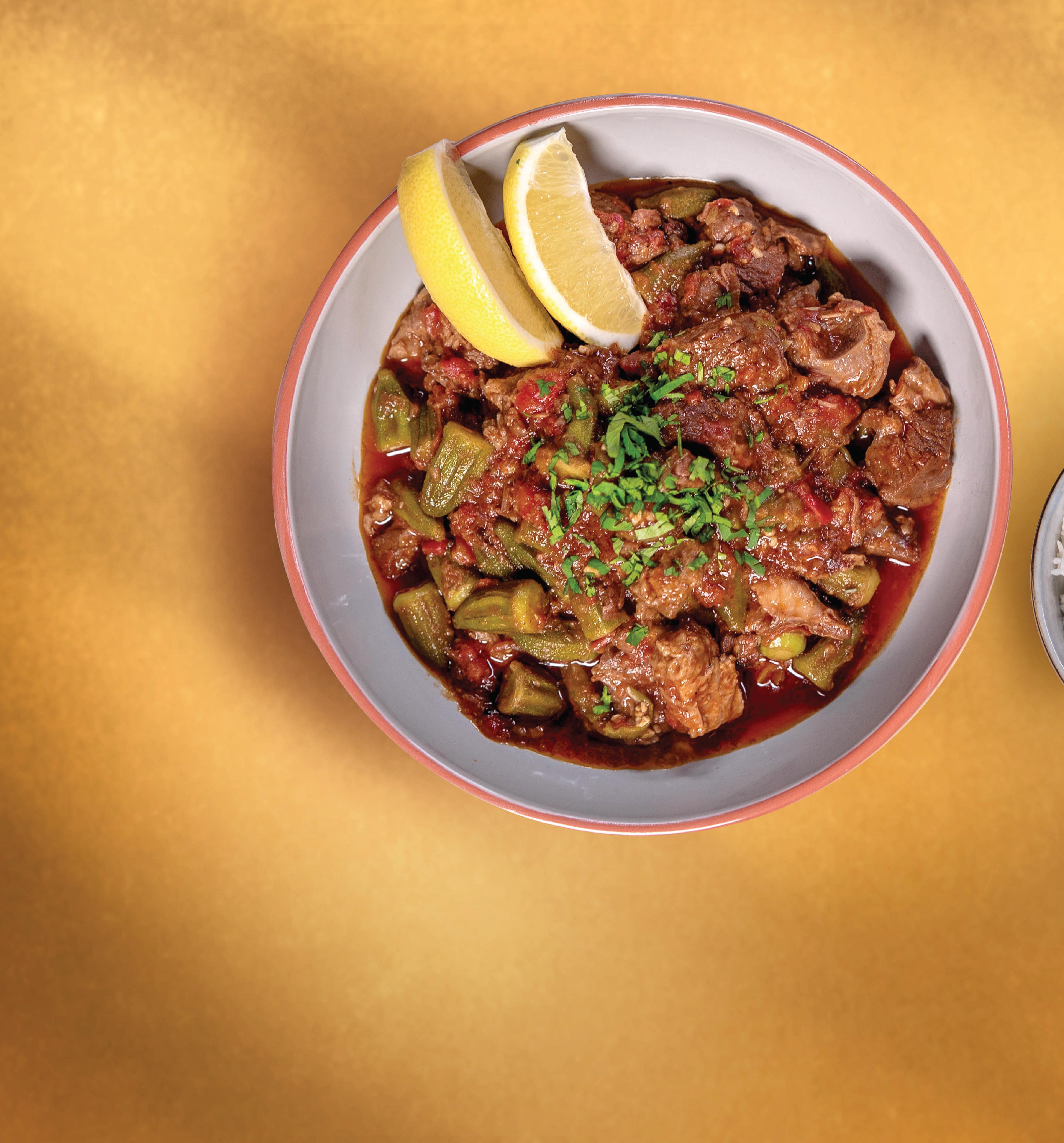 Ingredients
900g Australian beef cubes
2-3 cups Okra
1 cup Rice
1 cup chopped Onion
2-3 cloves of Garlic
2 tbsp Paprika
Beef Stock
2-3 cups Tomato Puree
Lemon
Coriander
Salt
Method
Add oil and onions to a pressure cooker, mix until brown then add half of the garlic portion a pinch of salt then add Australian beef and mix well.
Add paprika powder and beef stock to the pot, close the lid and let the beef broil.
Add tomato puree to the pot, close the lid and let it cook, once cooked add the okra and mix well then close again and let it all cook together well.
Add the remaining portion of the garlic, juice of a lemon.
To serve, add white rice to a bowl, then add the Bamieh and Australian beef in a different bowl, top with chopped coriander and juice of a lemon to taste.