Grilled Australian Loin chops with eggplant parmigiana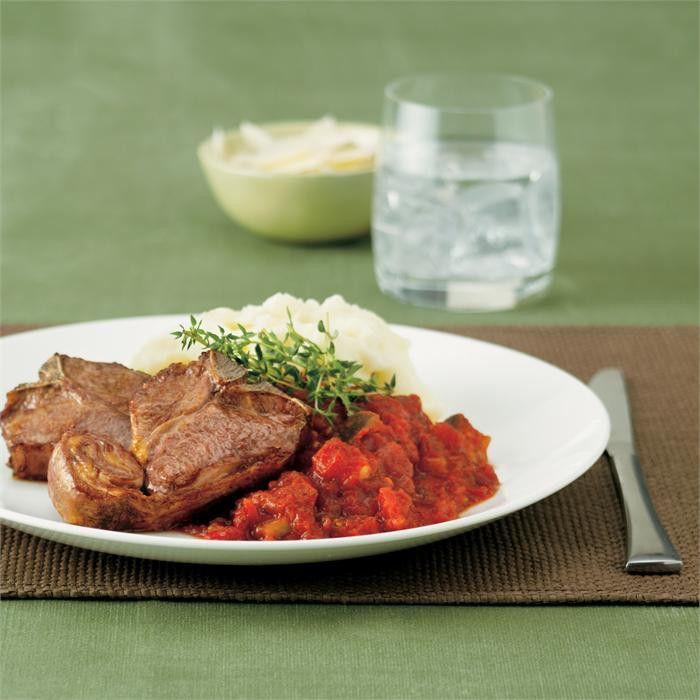 Grilled Australian Loin chops with eggplant parmigiana
Ingredients
1 Australian lamb loin chops
1 tbp Olive oil
2 cups of tomato pasta sauce
250g punnet cherry tomatoes, halved
Mashed potato
Shavings of parmesan to serve
Medium eggplant, chopped into 2cm pieces
Method
Place the tomato pasta sauce in a saucepan and add the chopped eggplant and tomatoes.
Bring to the boil, reduce heat and simmer covered for 20 minutes or until the eggplant is tender.
Rub the lamb chops with oil and sprinkle with salt and black pepper. Grill 4-5 minutes on each side or until cooked to your liking.
Tips
Serve with the eggplant parmigiana, mashed potato and shavings of parmesan.