Australian lamb kebabs with herb salad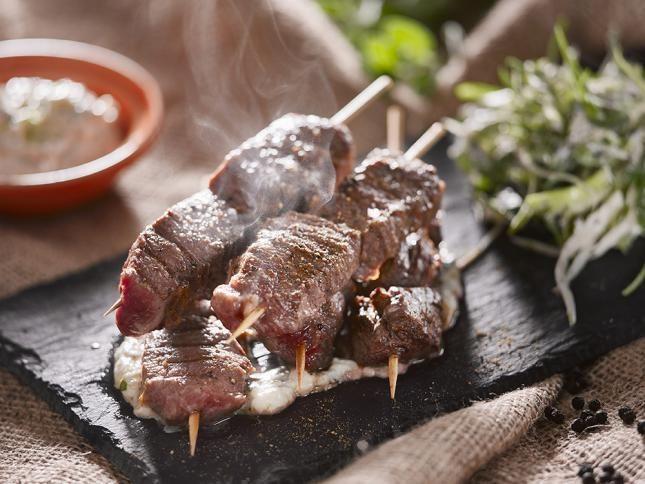 Australian lamb kebabs with herb salad
Ingredients
500g Australian lamb shoulder, cubed
Olive oil
Salt
For the Herb Salad:
1 tbsp labneh
1 tbsp sour cream
3 tsp extra virgin olive oil
½ lemon juice
1 bunch of celery
1 handful flat-leaf parsley leaves
½ cup mint leaves
2 leeks, white & green parts, roughly chopped
Mix of herbs – Thyme, rosemary & oregano
Salt and pepper, to taste
Method
Thread lamb onto 8 skewers with 4 to 5 pieces of lamb on each skewer. Sprinkle salt and drizzle oil over the lamb cubes.
Preheat the barbecue char-grill plate or pan to moderately-hot before adding the kebabs. Let the kebabs cook on one side until moisture appears before you turn. Cook for 2 minutes on each of the 4 sides.
Remove kebabs from the heat and cover loosely with foil, rest kebabs for 3 minutes before serving.
To make the herb salad: In a large bowl, add the remaining ingredients. Toss together with a fork and then season with salt and pepper.
Serve kebabs with the herb salad on the side.